Εάν θέλετε τον απόλυτο χειρισμό και εξαιρετική απόδοση
Το Traxxas Maxx προσφέρει περισσότερη ισχύ από ποτέ σε μια πλατφόρμα monster 1/10 κλίμακα. Για να ανεβάσετε τα πράγματα σε άλλο επίπεδο, το κιτ Traxxas WideMaxx επεκτείνει το πλάτος του ίχνους κατά 20 mm ανά πλευρά, επιτρέποντάς σας να ανοίγετε το γκάζι στις στροφές και να απορροφά σε ακόμη πιο ακραίο έδαφος τα πάντα ώστε να βγείτε από την άλλη πλευρά ποιο έτοιμο για περισσότερα που δυσκολευόταν πριν.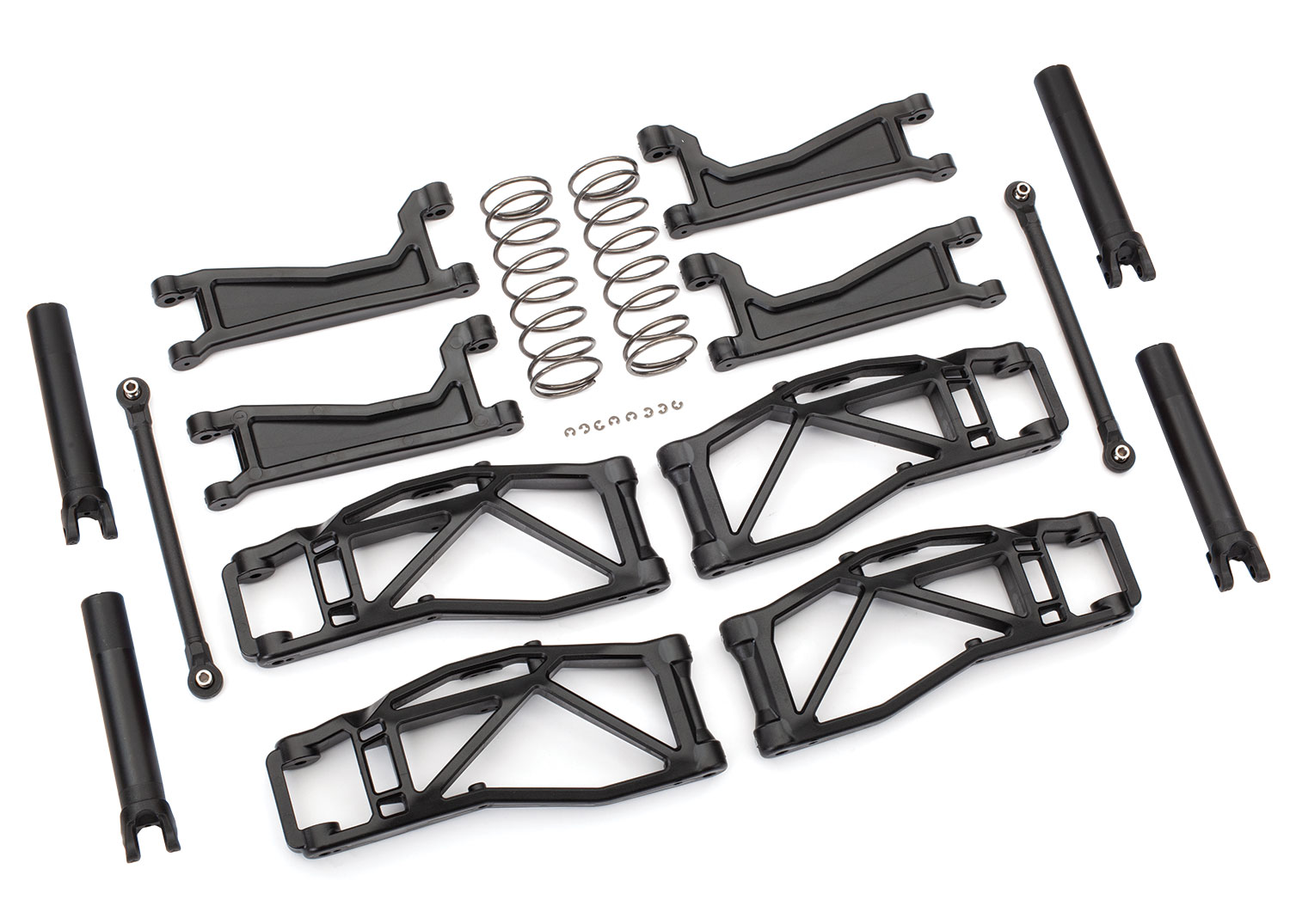 Κιτ WideMaxx (# 8995) Το κιτ WideMaxx αποτελείται από εκτεταμένες εκδόσεις των βραχιόνων ανάρτησης ακραίας χρήσης, που διατίθενται σε 6 συνολικά χρώματα για να σας επιτρέψει να προσαρμόσετε το ΜΑΧ σας στο στυλ σας. Επιπλέον, περιλαμβάνονται νέα ελατήρια για το πίσω μέρος του ΜΑΧ για καλύτερες ρυθμίσεις της ανάρτησης, ενώ τα αρχικά πίσω ελατήρια μετακινούνται προς τα εμπρός για βέλτιστη ισορροπία και απόδοση.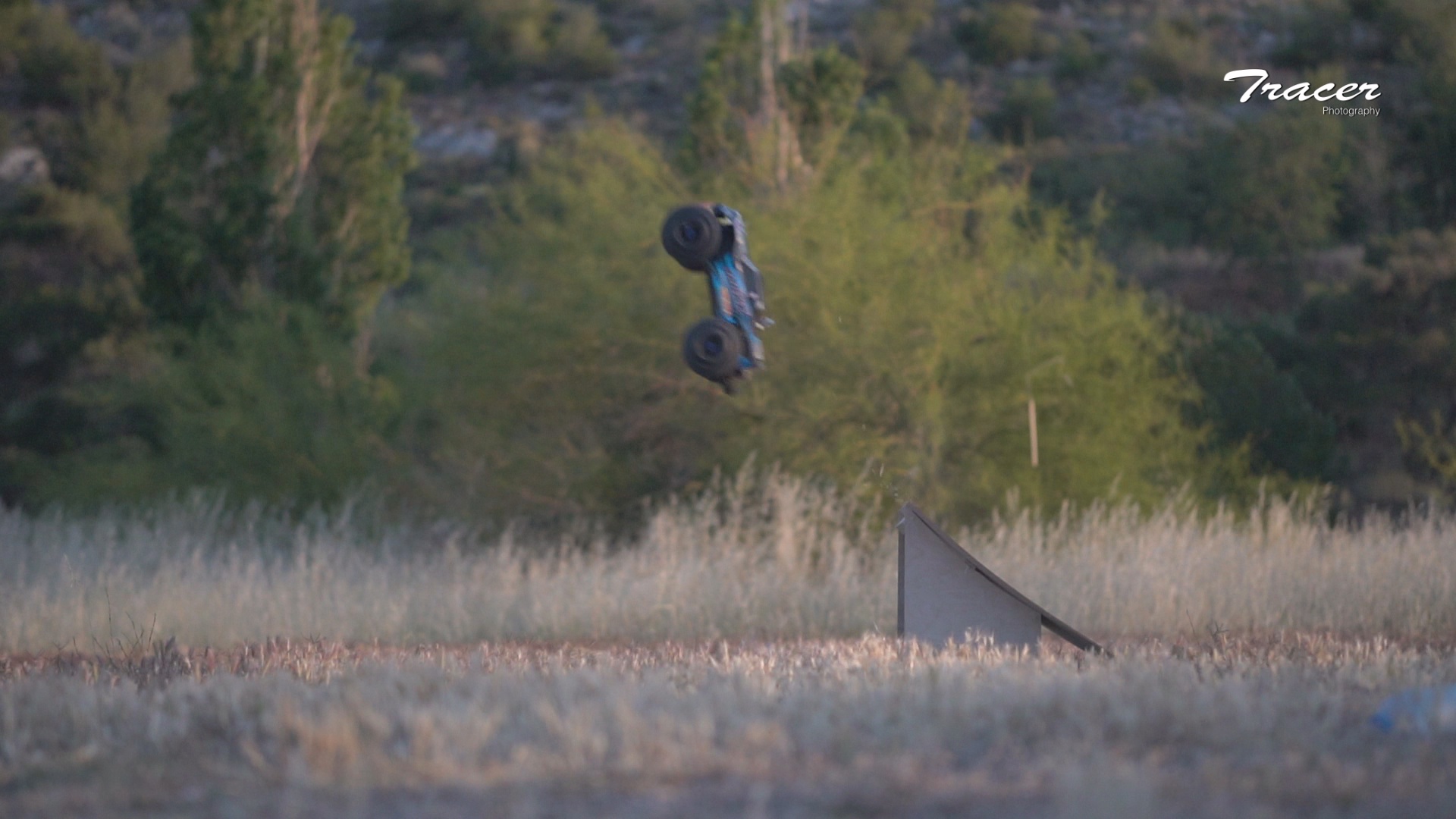 Τέλος, ένα σύνολο ευρύτερων συνδέσμων για τα μπροστινά και εκτεταμένους κινητήριους άξονες και για τους τέσσερις τροχούς ολοκληρώνουν τη νέα Version 2.
Το απαραίτητο αξεσουάρ πριν καν το οδηγήσετε.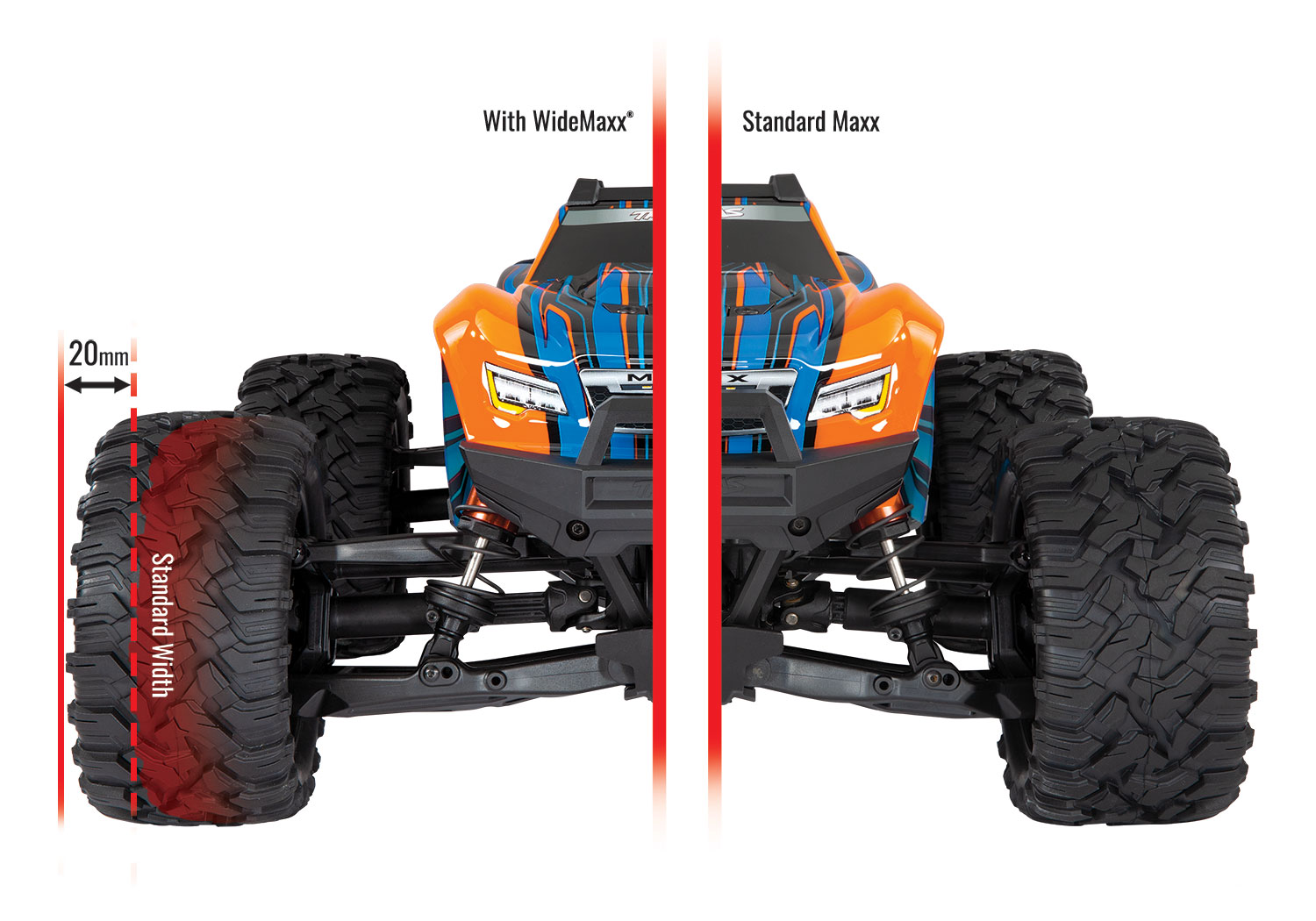 Ultimate Handling for Extreme Performance
The Traxxas Maxx offers more power than ever before into a 1/10 scale monster truck platform. To take things up another level, the Traxxas WideMaxx kit extends the track width by 20 mm per side, allowing you to bury the throttle in the turns, soak up even more extreme terrain, and come out the other side ready for more.

WideMaxx kit (#8995)The WideMaxx kit consists of extended versions of the Maxx's extreme-duty cold-weather suspension arms, available in 6 total colors to allow you to customize your truck to your style. Additionally, new springs are included for the rear of the truck to dial in the suspension settings, while the original rear springs move to the front for optimum balance and performance. Finally, a set of wider toe links for the front and extended driveshafts for all four wheels finish out the new widened stance.
TRAXXAS MAXX – First Bash & Backflip with wideMAXX kit V2 & new hand made ramp

Why Traxxas Maxx need absolutely the wide kit. BECAUSE is the best accessories. Also i testing my new hand made ramp & works perfect.