Το νέο όμορφο στυλ του Street Scrambler, έτοιμο για εκτός δρόμου διαδρομές και η ευελιξία του στην πόλη, έχει κερδίσει όλο τον κόσμο. Οι βελτιώσεις του νέου μοντέλου για το 2019, προσθέτουν μια νέα διάσταση απόδοσης, ικανότητας, άνεσης και στυλ σε ένα από τα πιο προσιτά και εύχρηστα μοντέρνα κλασικά του Triumph.
Με ένα σημαντικά βελτιωμένο κινητήρα Bonneville 900cc με  περισσότερη ισχύ, με εξοπλισμό υψηλότερου επιπέδου προδιαγραφές, μια νέα κορυφαία τεχνολογία, πιο ξεχωριστή λεπτομέρεια και φινίρισμα και ακόμα πιο ξεχωριστή εμφάνιση.
Το Scrambler είναι μια νέα γενιά Street Scrambler, η διασκέδαση του στην οδήγηση, είναι καλύτερη από ποτέ.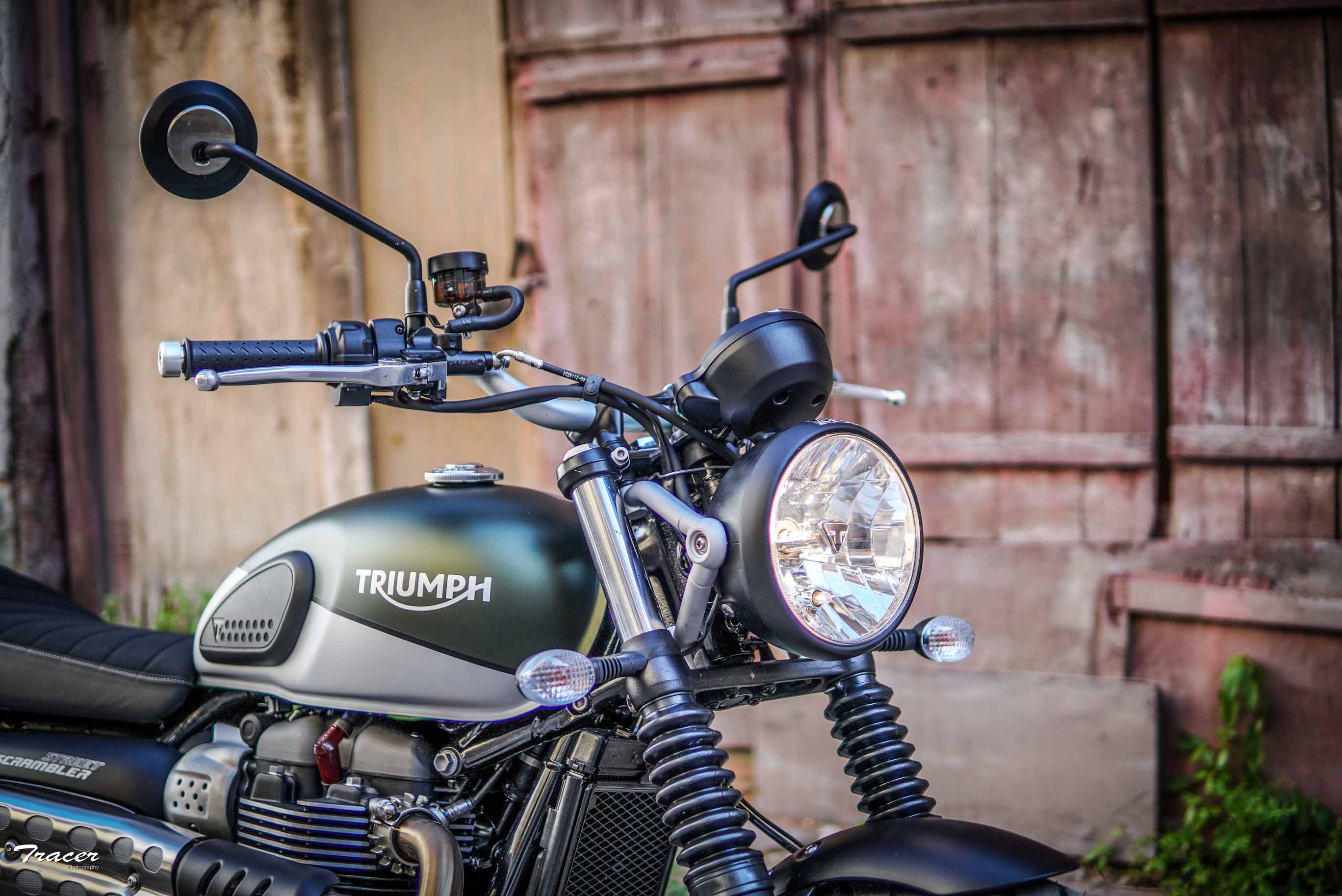 NEW FEATURES
Significantly upgraded High Torque 900cc Bonneville engine
18% more peak power, now up 10PS to 65PS at 7,400rpm
Higher rev limit, up 500rpm to 7,500rpm
Brembo front brakes
Cartridge wider-spaced forks
First-in-class riding modes (Road, Rain and Off-Road)
Adventure-oriented seat finish
Enhanced rider & pillion comfort
More premium instrument styling
Improved finish & detailing
New contemporary logo and branding
CORE FEATURES
Liquid cooled, 8-valve, SOHC, 270o crank angle parallel twin
High torque across the rev range (peak: 80Nm @ 4,000rpm)
Classic wire-spoked wheels with Metzeler Tourance tyres
Distinctive high-level twin exhaust
Ride-by-wire
Switchable ABS & switchable traction control
Torque-assist clutch
Comfortable and dynamic scrambler ergonomics with commanding riding position
Distinctive LED rear light
USB charging
Immobiliser
High service interval of 10,000miles (16,000km)
Contemporary engine finish
Three colours: Fusion White, Cranberry Red, and Khaki  Green & Matt Aluminium
A2 licence kit available.